Acrobat
The Lethal Dragon
A last descendant of the Wang family has inherited the fierce will of the dragon. With his exceptional fighting skills, he has journeyed across vast lands from the faraway East to Kryptopolis. His mission is to spread the word of his family and bring honor to their name. Through intense battles and fierce training, he will prove his worth and become a legendary hero of the fighting world.
Class: Acrobat
Name: Jackky Wang
Sex: Male
DOB: 11 Nov (25 years old)
Height: 1.83m
Weight: 77kg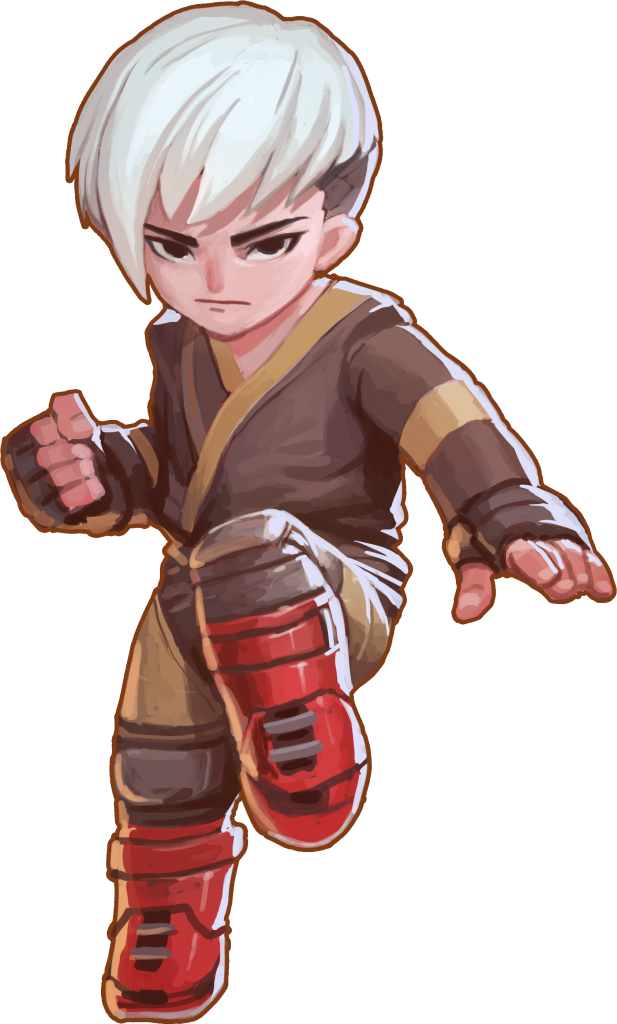 Position
---

The Bodyguard is a front-line defensive Fighter with an emphasis on survival. Bodyguards have the ability to support and defend their teammates.
Status
---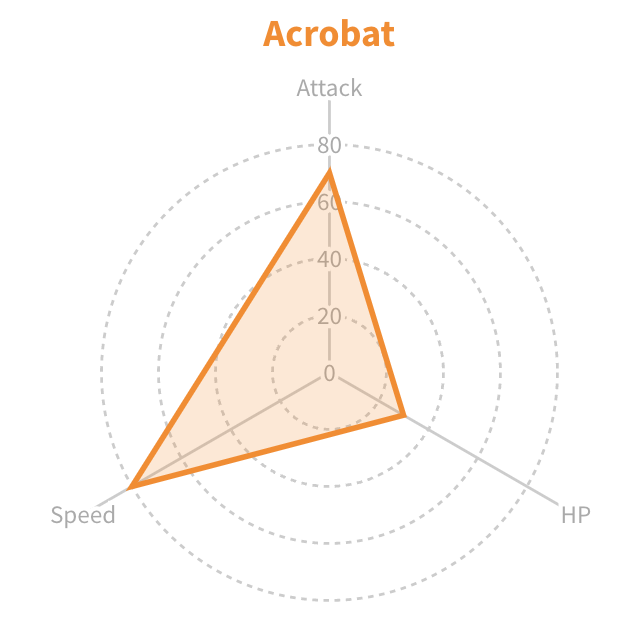 | | |
| --- | --- |
| Based Attack | 120 |
| Based HP | 40 |
| Based Speed | 90 |
.
Skills
---
Normal
Image
Skill Name
Position
FS
Effect
Lightning Back Kick

+1

DMG: 10-15 CRIT: 10 ACC: 90
Sky Spin Kick

+1

DMG: 10-15 CRIT: 10 ACC: 95
Target :
Execute Lock Combo
Lightning Kick
0
DMG: 3-6 CRIT: 15 ACC: 95
Chi- Drive
+1
DMG: 10-20 CRIT: 10 ACC: 90
Crescent-Moon Kick
+1
DMG: 5-10 CRIT: 20 ACC: 90
Mark Evil
+1
Target :
Set Combo x 2
Bleed x 2
Kung Fu Mastery
0
Self :
Attack up x 2
Crit x 1
Blaze kick
0
DMG: 10-12 CRIT: 20 ACC: 75
Target :
Bleed x 1
Sun Rising Kick
0
DMG: 12-20 CRIT: 15 ACC: 90
Target :
Execute Team Combo
Double Kick
+1
DMG: 7-12 CRIT: 15 ACC: 95
Target :
Bleed x 1
Concentrate
+1
Self :
Dodge up+ x 2
Hailstorm
-1
DMG: 15-30 CRIT: 20 ACC: 95
Self :
Weakened x 1,
Dodge down x 1,
Dazed x 1
Indomitable Will
0
Ally :
Attack up x 3
Focus Drive
+1
Ally :
Dodge up x 3
Chi Control
0
Self :
Dodge up x 3
Crit x 1
Evil Bleed
+1
Target :
Bleed x 3
Ultimate
Dragon Claw
-5
DMG : 40-60
CRIT : 20
ACC : 95